Grapefruit Tangerine Body Lotion with Aloe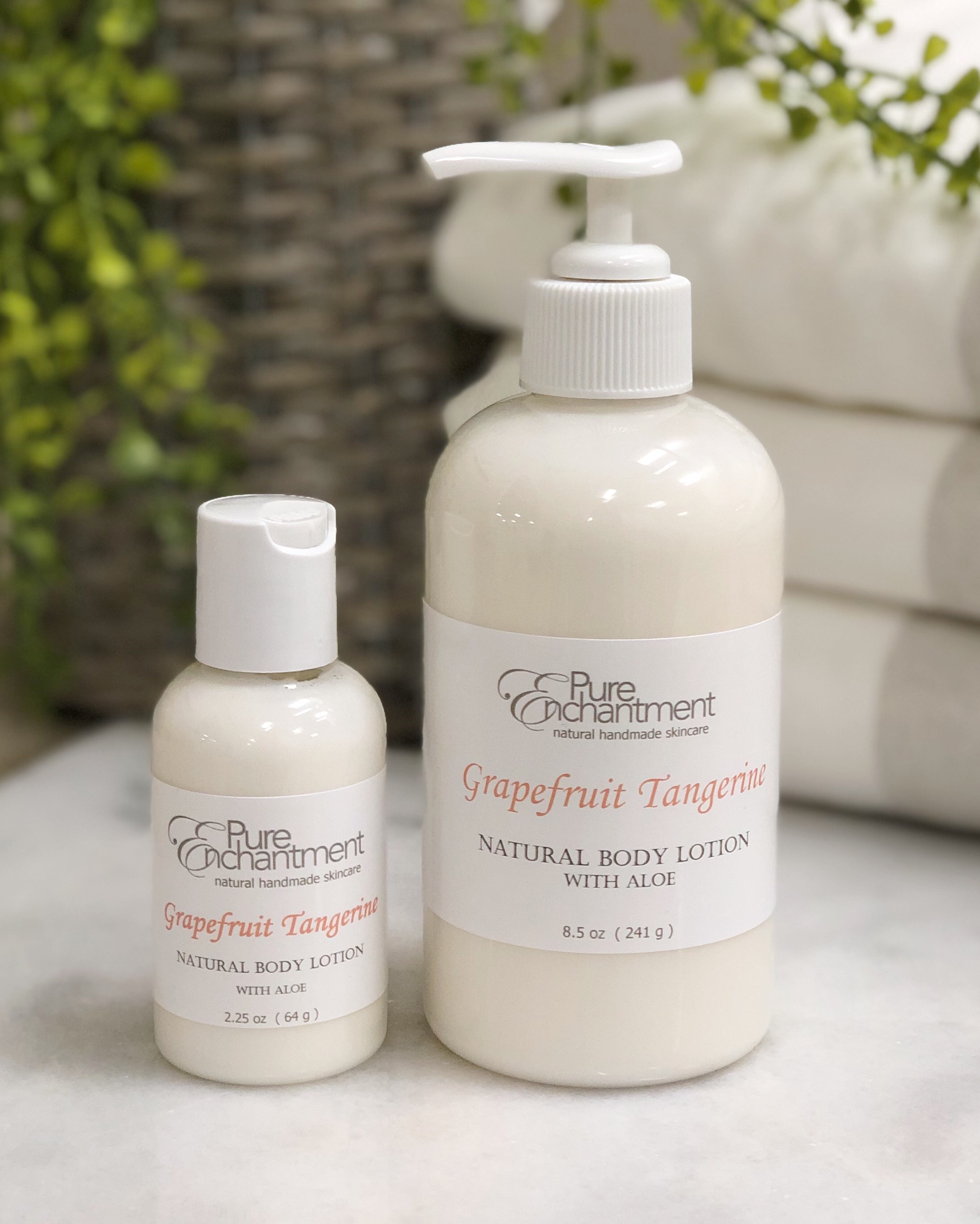 Grapefruit Tangerine Body Lotion with Aloe
This light, non-oily lotion is naturally formulated with nourishing avocado oil and moisturizing goats milk. Your skin will feel smooth and silky.
Ingredients: water, *avocado oil, *vegetable glycerin, *steric acid (vegetable), cetearyl alcohol, polysorbate 60 (emulsifier), citric acid (fruit), phenoxyethanol, caprylyl glycol, sorbic acid (preservative), *pink & white grapefruit oil, *tangerine oil, *lavender oil. Some ingredients are expressed from nuts.
**certified organic / *plant derived ingredients
Discontinue if irritation occurs.
Net Wt. 8.5 fl. oz. / 2 fl oz.